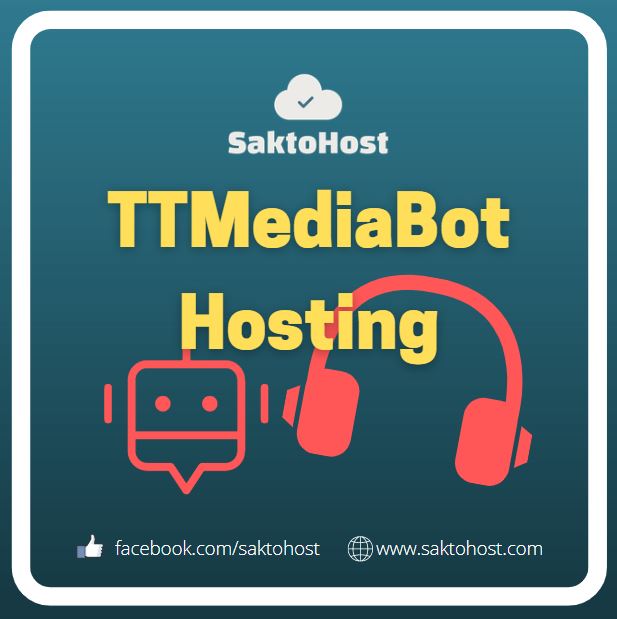 What is TTMediaBot?
A TTMediaBot is a type of music player which can use to play online streams like YouTube or online radio. However, you can only use it on a TeamTalk server hence the "TT" in TTMediaBot.
Does it cost money to download and install TTMediaBot?
Definitely not! TTMediaBot is completely free of charge to use as long us you have a VPS server where you can run this amazing application.
What we offer is a type of subscription wherein you pay for server resources to run the bot, that way you don't have to host it yourself.
TTMediaBot Features
Ability to play a YouTube video, online radio and other online streams (audio only)
Ability to increase and decrease the volume, hit next, previous, speed up, speed down a track
Save tracks as favorites
Download the track to your TeamTalk Server (file sharing permission must be enabled)
To know more about TTMediaBot and to download it for free, you can visit them on Github.
If you want to get a TTMediaBot subscription, you can visit this link.